Products
The Moishes experience begins in our famous Montreal restaurant – and now you can enjoy it every day at home. If you haven't already, try our range of Moishes brand products.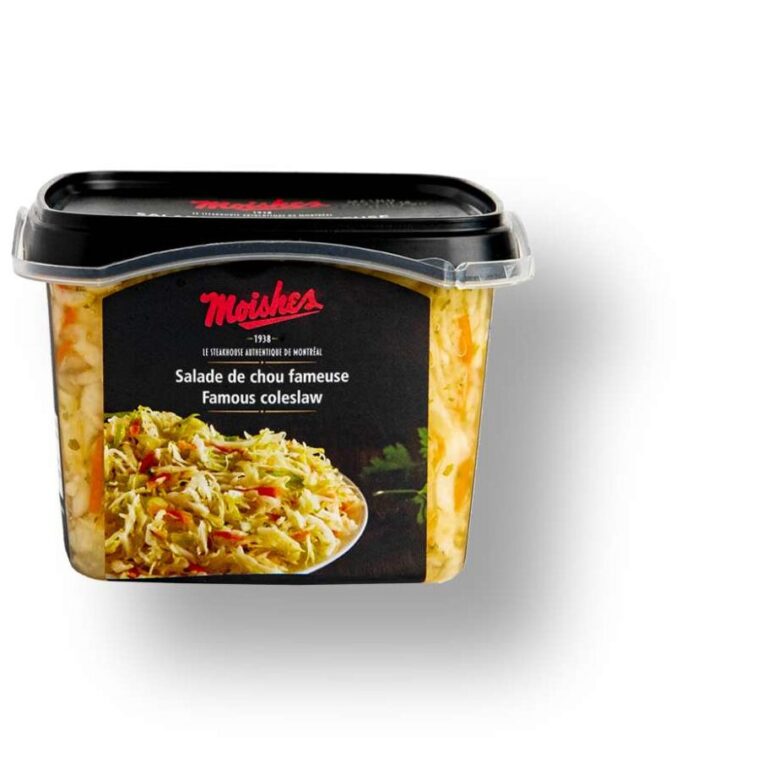 Famous coleslaw
A signature item at Moishes for over 60 years, our Famous Coleslaw is served alongside our famous dill pickles. An irresistible mix of sweetness, garlic and vinegar, our crunchy coleslaw is unbeatable.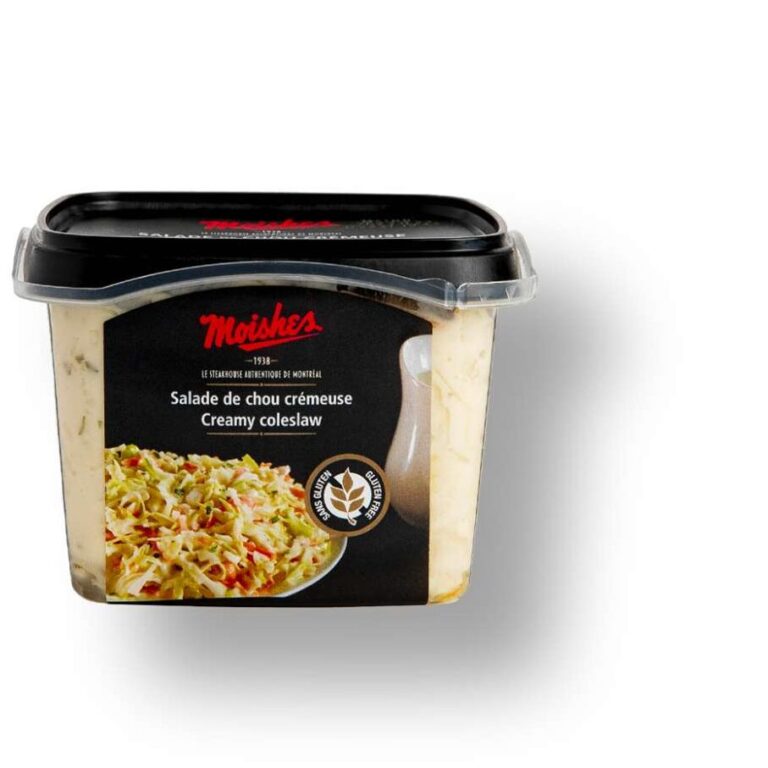 Creamy coleslaw
No one knows coleslaw like Moishes, so it was only a matter of time before we developed a creamy version of our Famous Coleslaw. If you like creamy texture with less bite, you'll love our Creamy Coleslaw.
Kosher dill pickles
Kosher dill pickles are a signature item at Moishes. We serve them to our customers as soon as they sit down. Pickled in barrels in small batches following the original Moishes recipe, they are then chilled and packaged with their original brine for an authentic old-world taste.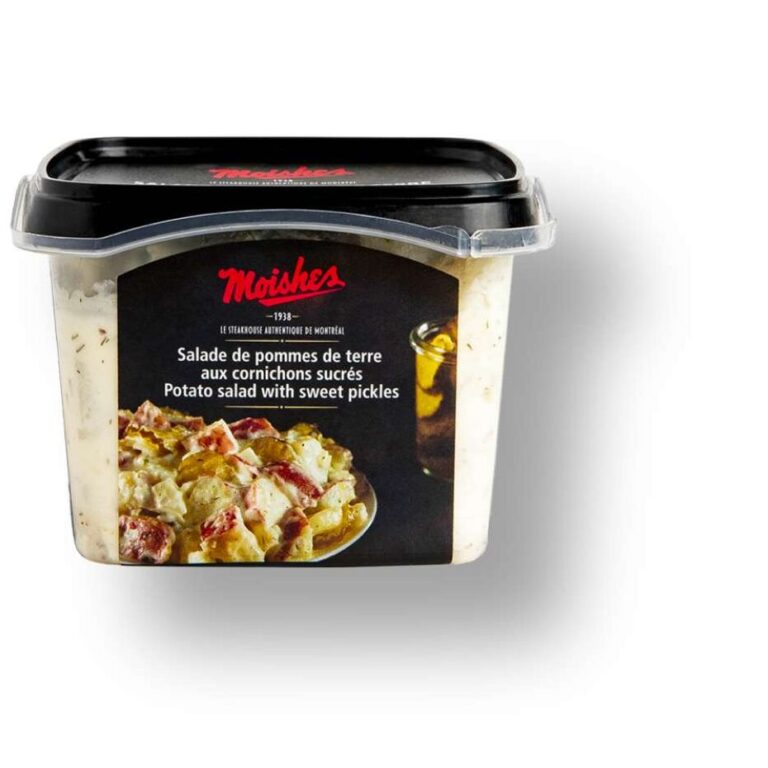 Potato salad with sweet pickles
Moishes is known for its pickles. By adding sweet pickles to our classic potato salad, we layer in extra flavour that we know will delight the most refined palates. Our Moishes Potato Salad with Sweet Pickles is one recipe that has stood the test of time and still delights today.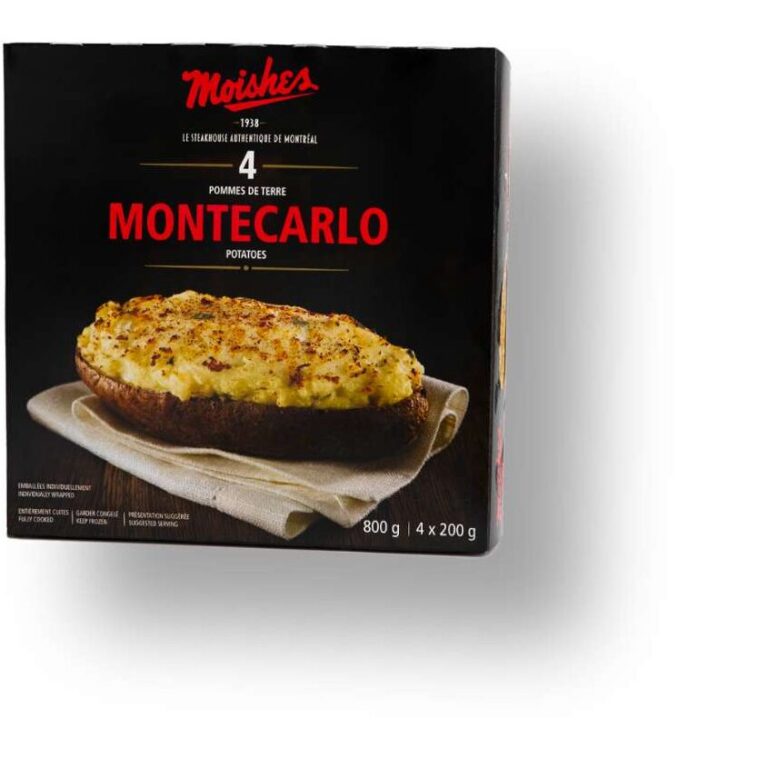 Montecarlo potato
Every dish at Moishes is offered with our signature Monte Carlo potato – something you won't find in many other restaurants. It's a little bit baked, a little bit mashed, and a whole lot of what makes Moishes Moishes. Enjoy it today in the comfort of your own home.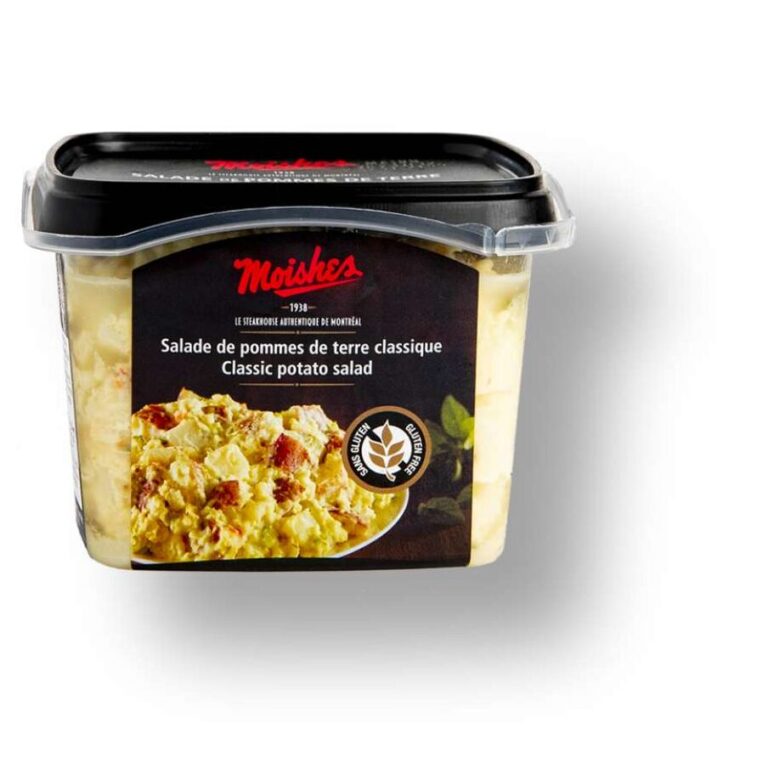 Classic potato salad
We believe that we're the best in every food category we're in. And that includes potato salad. We start with the best potatoes, and then include the right mix of fresh and delicious ingredients to turn this staple into something extraordinary. Try it once, and we're convinced you'll reach for it again and again.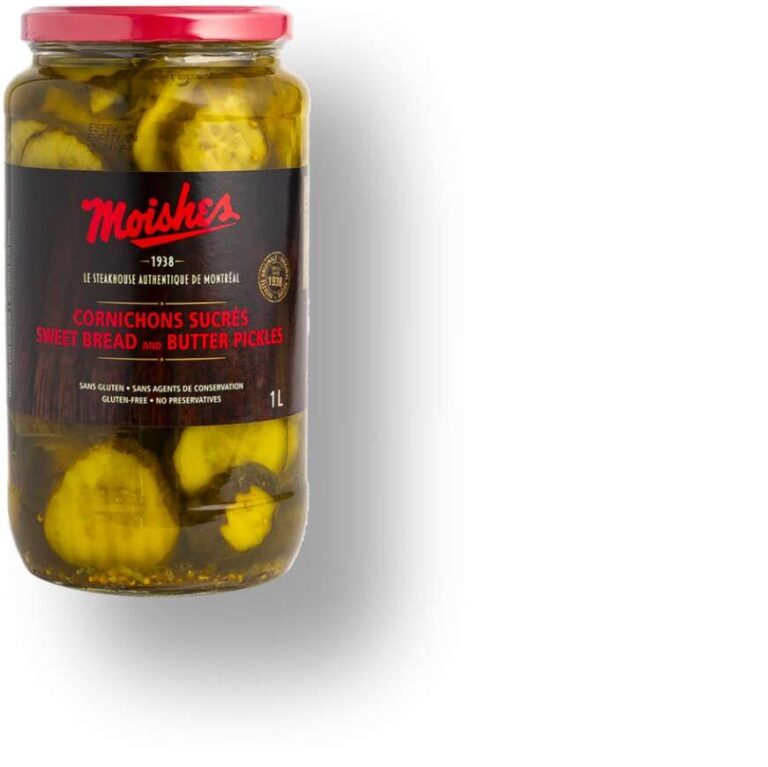 Sweet bread and butter pickles
Unlike our signature Kosher dill pickles, Moishes Sweet Bread and Butter Pickles do not require refrigeration in-store. That's why you'll find them in the condiment aisle, ready to serve with your sandwiches and salads, or on their own.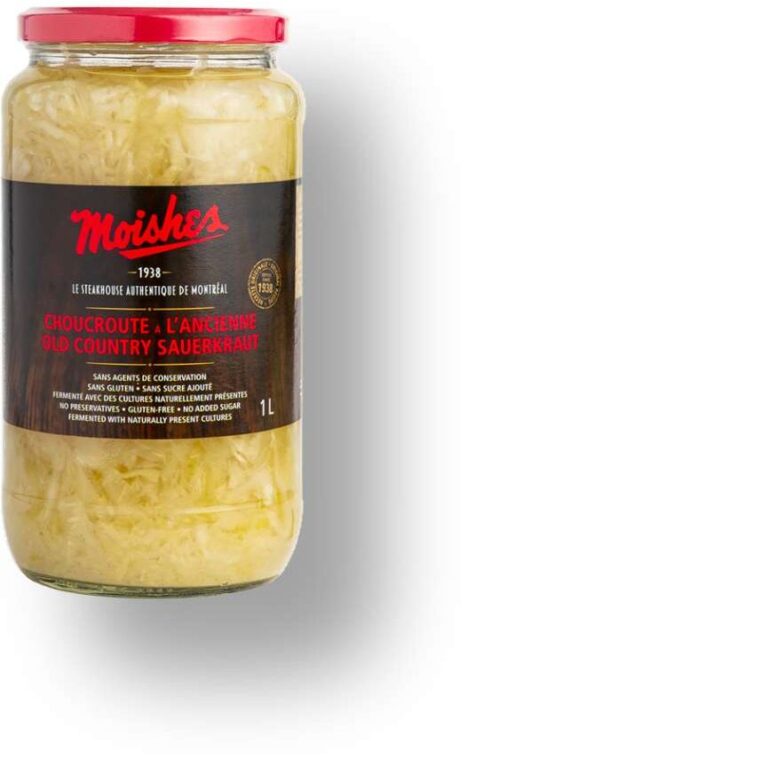 Old country sauerkraut
Not all sauerkraut is created equal. Not all sauerkraut is Moishes. After 70 years, our recipe for delicious, satisfying sauerkraut recipe has stood the test of time.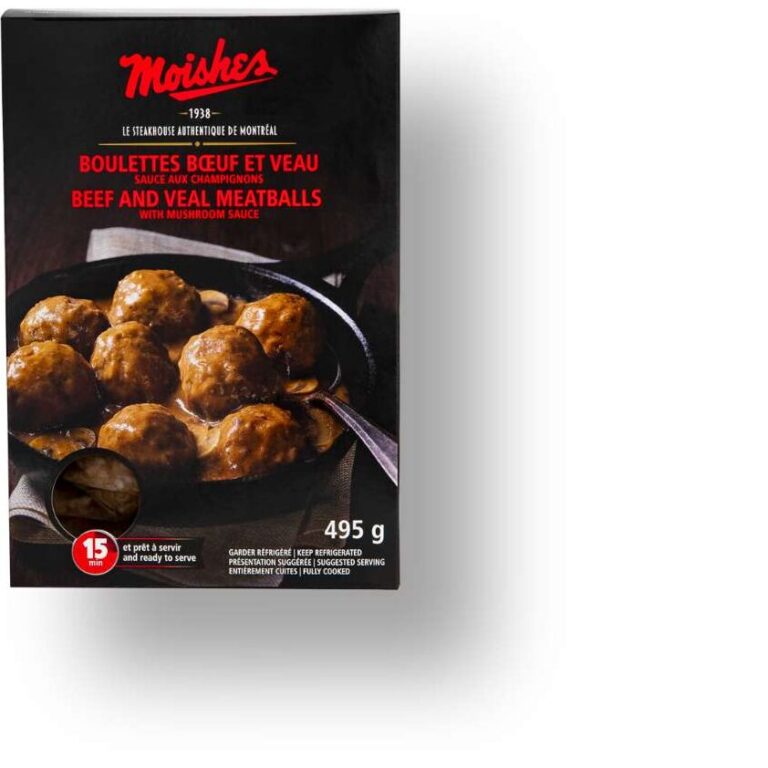 Beef and veal meatballs with mushroom sauce
Our famous beef and veal meatballs with mushroom sauce are made using an authentic recipe from Montreal. With top-quality meat topped with our famous creamy mushroom sauce it's a classic and tasty meal, just like the ones we serve at Moishes!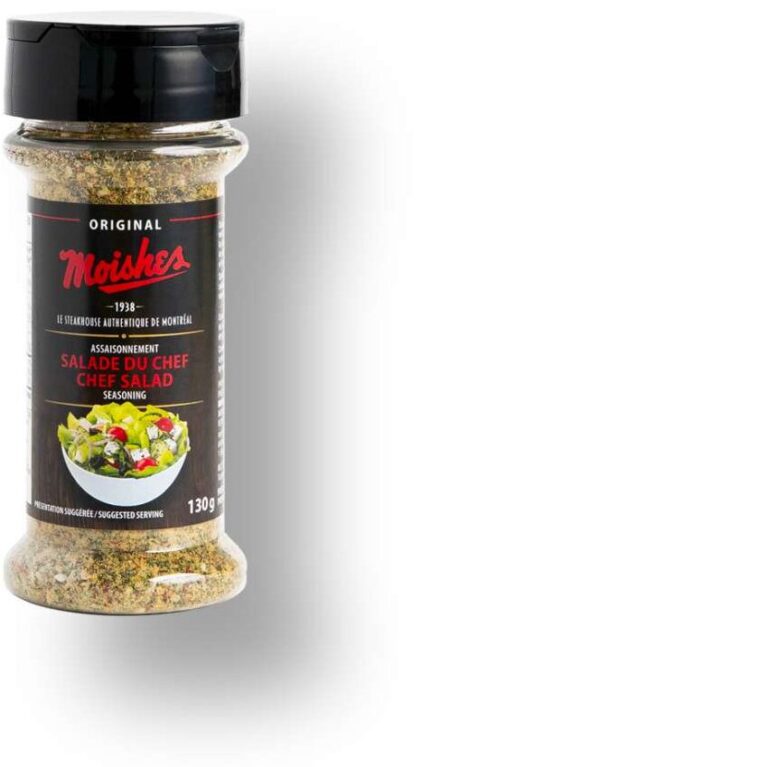 Chef saled seasoning
Our famous salad seasoning is the perfect blend of fine herbs that will please the finest palates. Sprinkle generously on a green salad, vegetable salad, pasta salad, coleslaw, baked or mashed potatoes, cooked vegetables, soups, dips, rice and pizza. It's also excellent with salmon, sole fillets, and other fish. A touch of Moishes in all your dishes!
Products available at IGA depending on the supply at each branch. For inquiries, please contact us.
info@moishes.ca